The 2020 Savekey New Product Launch Conference was a complete success!
2020-08-24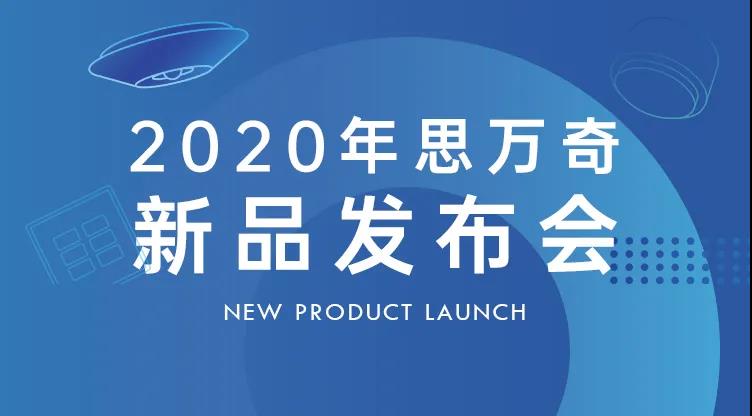 On August 21, 2020, Guangdong Savekey Technology Co., Ltd. held a new product launch conference at Fulin Langyue Hotel, Foshan. Distributors from all over the country were invited to the conference.
Visit Foshan showroom
SAVEKEY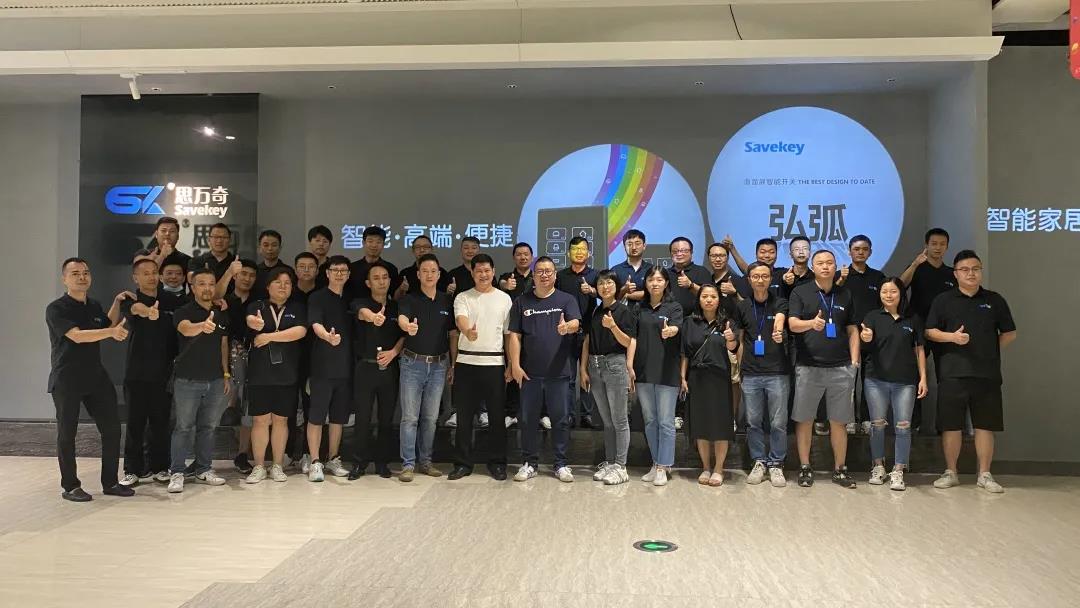 Distributors from various places visited the Foshan showroom and left a group photo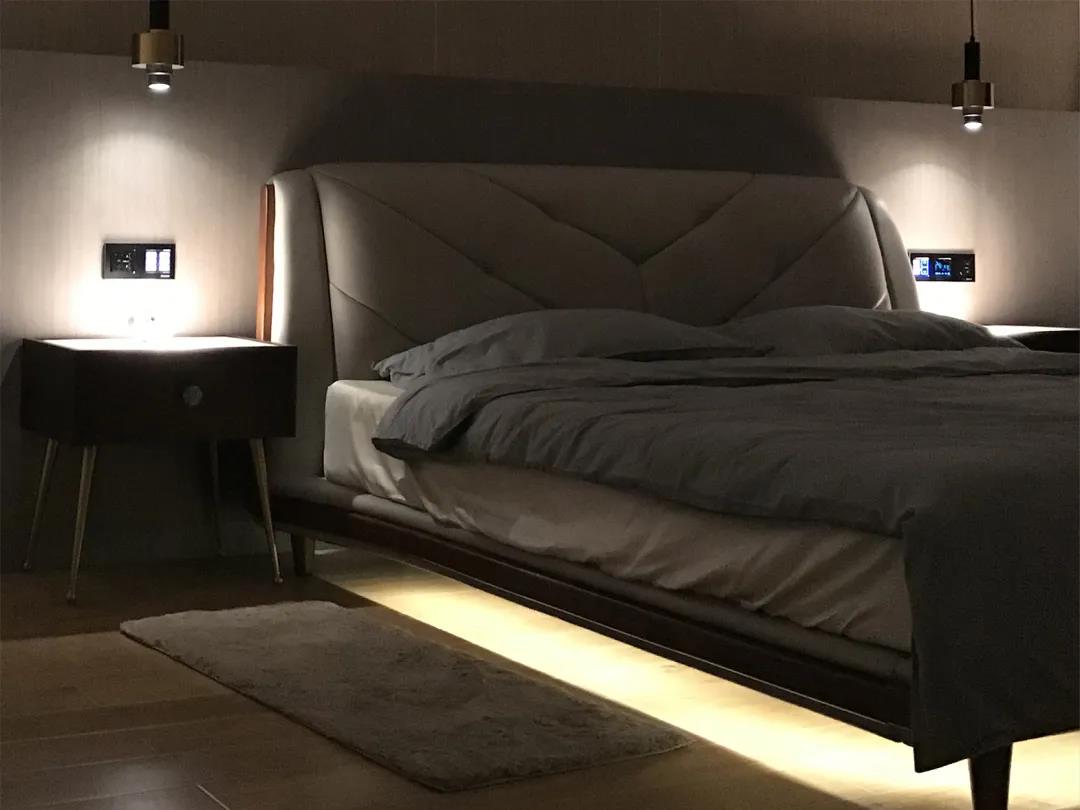 Visit the headquarters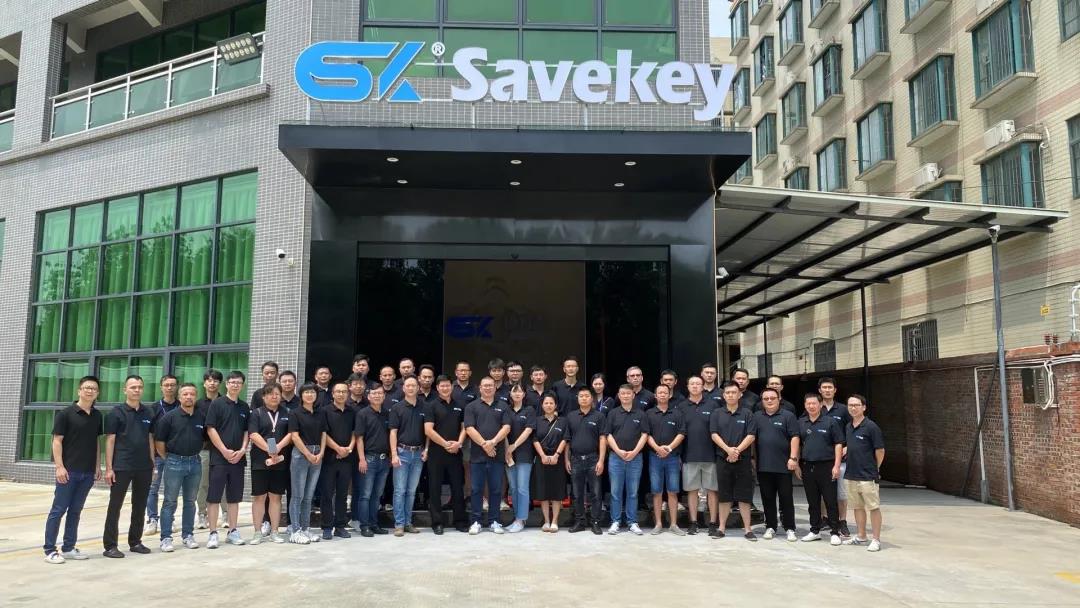 Distributors from all over the country negotiate and leave a group photo in Guangdong SavekeyTechnology Co., Ltd.
Sign in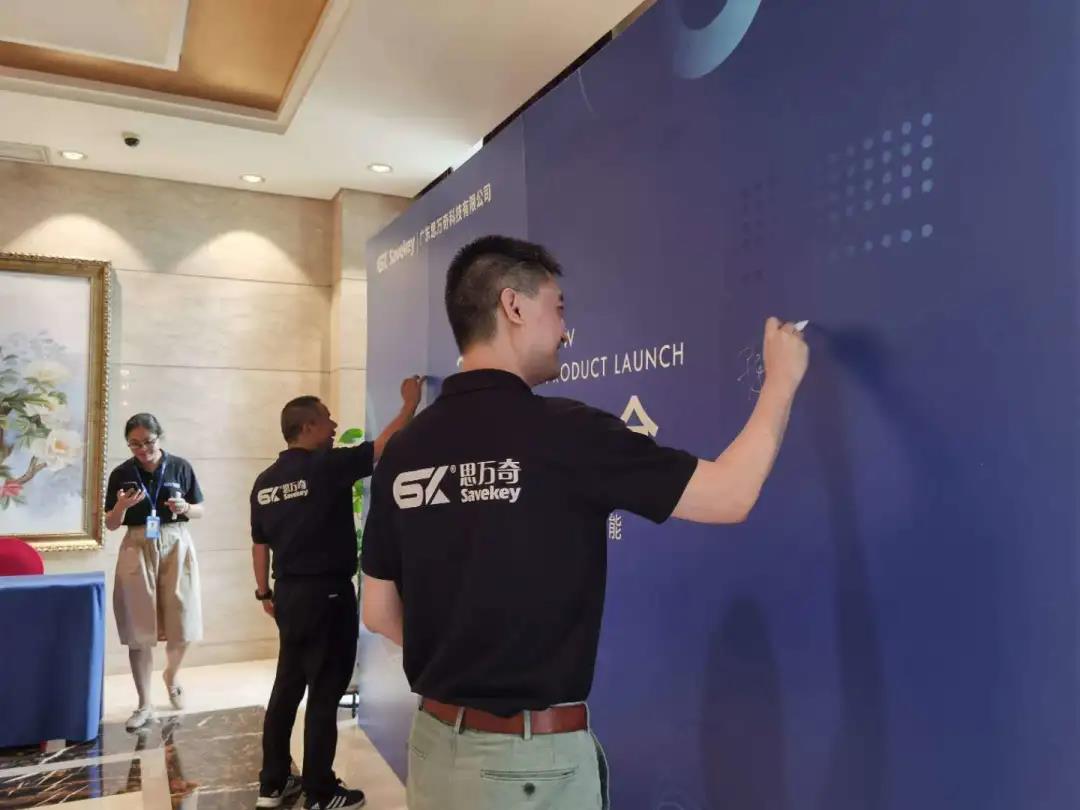 Press conference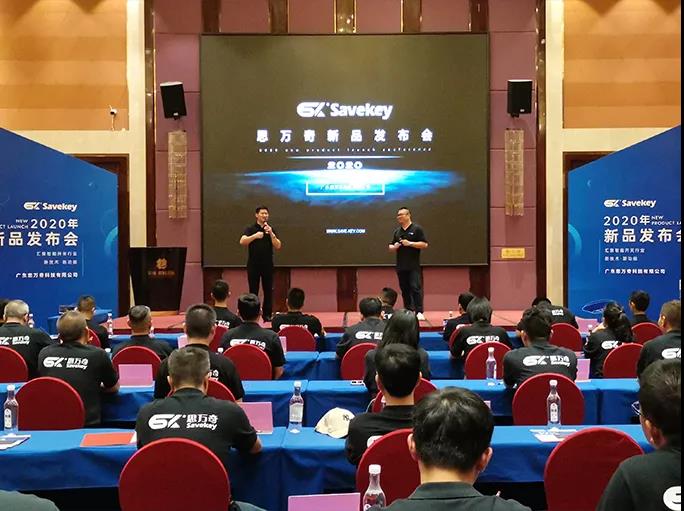 The third-generation smart product upgrade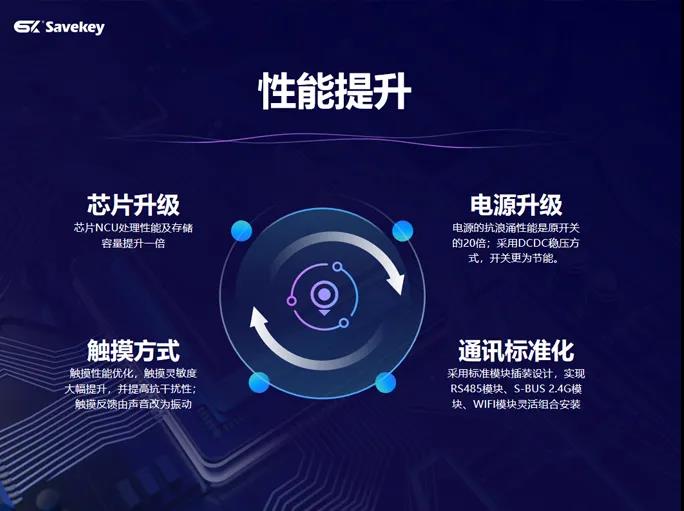 The third generation of smart products: performance improvement
Chip upgrade:
The processing performance and storage capacity of the chip NCU is doubled.
Power upgrade:
The anti-surge performance of the power supply is 20 times that of the original switch; adopting the DCDC voltage stabilization method, the switch is more energy-saving.
Touch method:
The touch performance is optimized, the touch sensitivity is greatly improved, and the anti-interference ability is improved; the touch feedback is changed from sound to vibration.
Communication standardization:
Adopt standard module plug-in design to realize RS485 module, S-BUS 2.4G module
Flexible combination installation of blocks and WIFI modules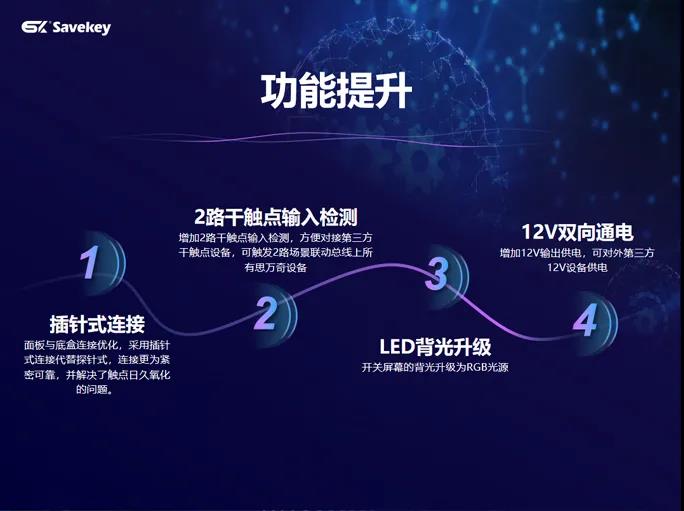 The third generation of smart products: function enhancement
Pin connection
The connection between the panel and the bottom box is optimized, and the pin type connection is used instead of the probe type, the connection is more tight and reliable, and the problem of long-term oxidation of the contacts is solved.
Two dry contact input detection
Add 2 channels of dry contact input detection to facilitate connection with third-party dry contact devices, and trigger all Siwanqi devices on the 2-channel scene linkage bus
LED backlight upgrade
The backlight of the switch screen is upgraded to RGB light source
12V two-way power
Increase 12V output power supply, which can supply power to external third-party 12V equipment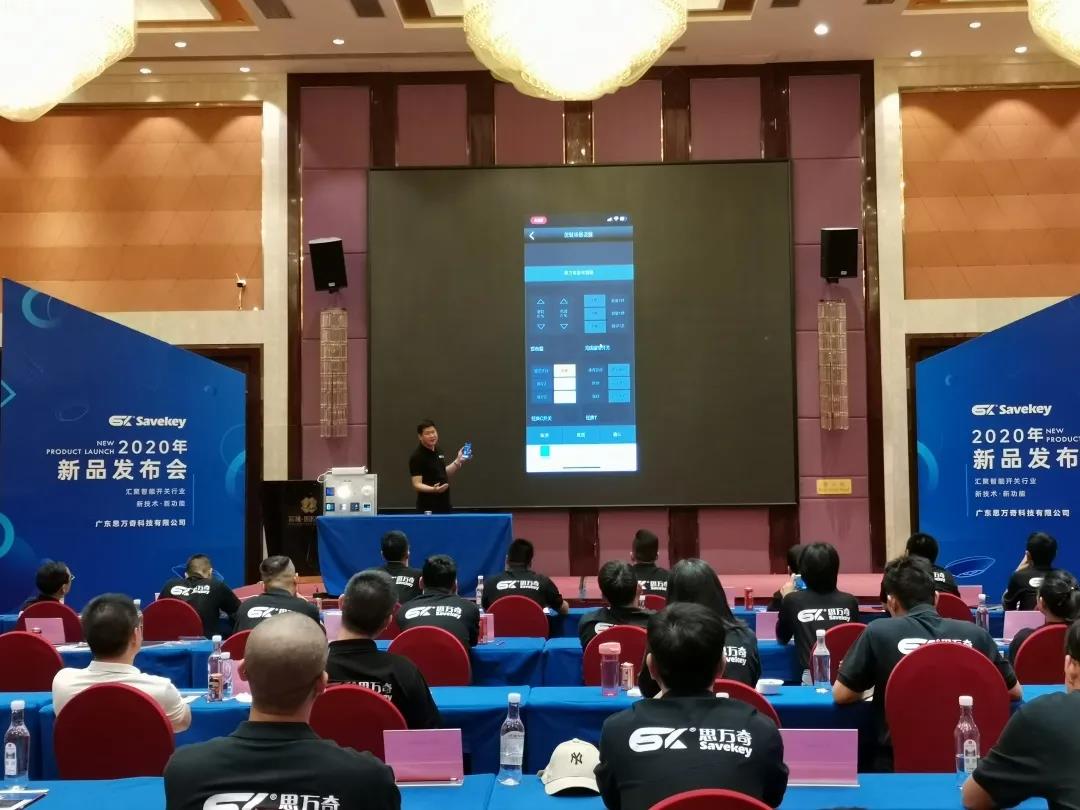 The third generation of smart products: software upgrades
The CEO of Siwanqi showed everyone the ease of operation of the mobile APP on stage.

Group photo